instalife : ending twenty-twelve!

Realised that I've been neglecting this space for yet another lengthy period of time, but do bear with me! 2012 has been a busy year for many of us, and I've been occupied with finishing up school, attending events, and evading apocalypses ( ˙▿˙ )
Most of the photos in this update comes from my Instagram! Being the lazy slug I am and paired with the convenience of our social networking apps, I've been more active over there than with writing here, so do follow me on Instagram (@ravenings)!
So, the end of 2012 in a nutshell! _(┐「ε:)_♡*+:•*∴":♡.•♬✧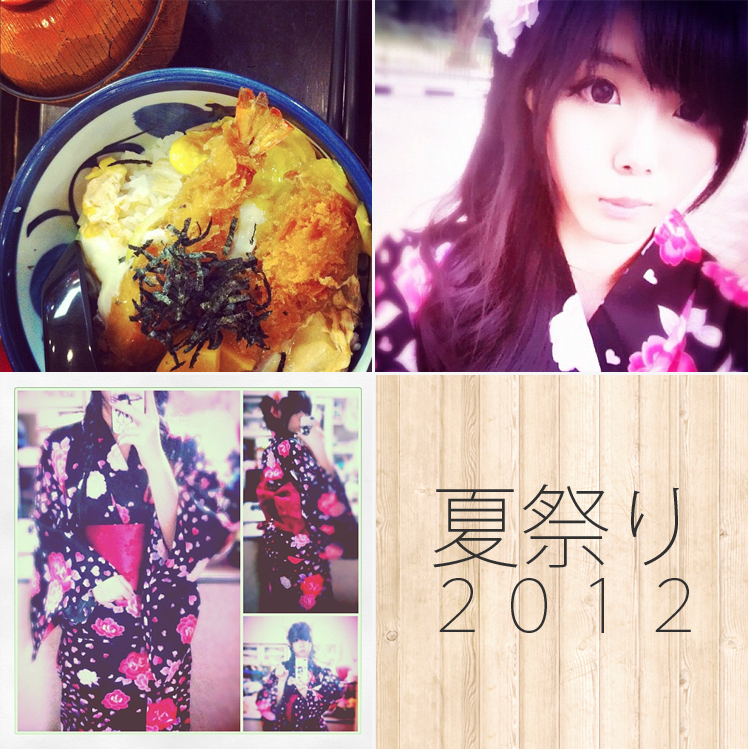 Revisited Natsu Matsuri, this time with my own yukata!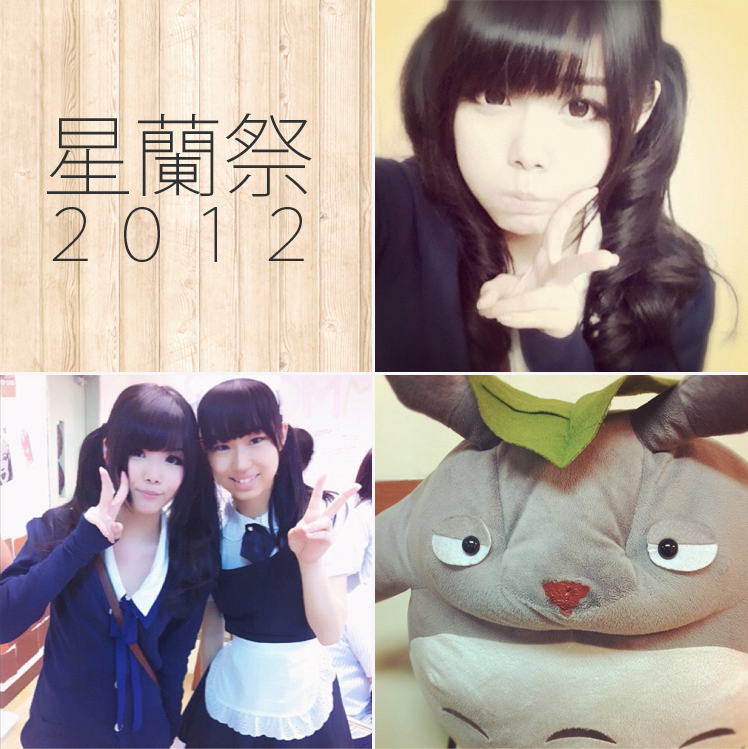 Had loads of fun at Seiransai, an annual event hosted by the Waseda Shibuya High School!
This is my second time attending the event, and I still enjoyed myself.
The experience is a lot like what I'd imagine Japanese school festivals to be like,
with each class setting up their own activities and booths.
The theme this year was "Time-warp", and one of the places we visited was the Nostalgia Cafe,
where I met a noseless Totoro and a super moe meido!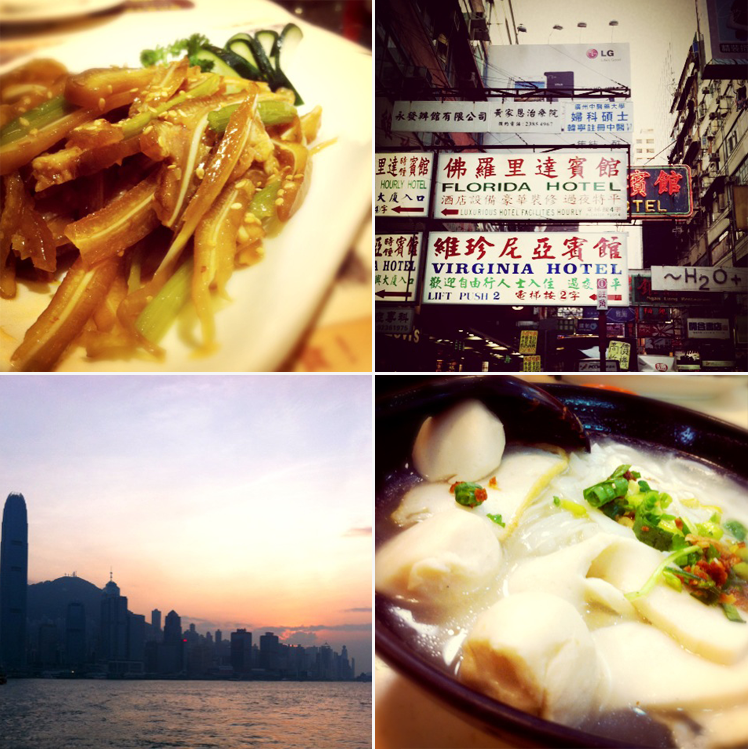 Travelled to Hong Kong this year, but perhaps due to the lack of planning of my itinerary it was a rather bad vacation.
Nonetheless, it was good to be out of the country once in awhile!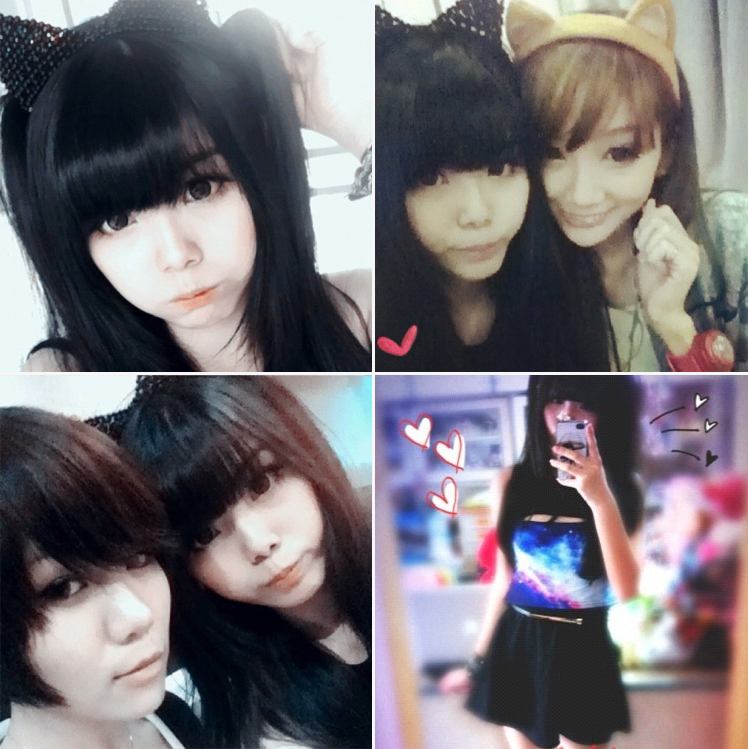 Though I don't indulge in gyaru fashion myself since I can't really pull it off, it's good to see
that the trend is finally getting attention in quiet ol' Singapore.
Shibuya Gals hosted a number of events to promote gyaru this year, and I attended the JCOSME event,
a mini gathering for all aspiring gyarus, in support of the adorable Kellykonomi.
To my surprise I was also picked as one of the ten best-dressed attendees,
all thanks to the lovely Wendy Ashley, who was even more petite and pretty in person!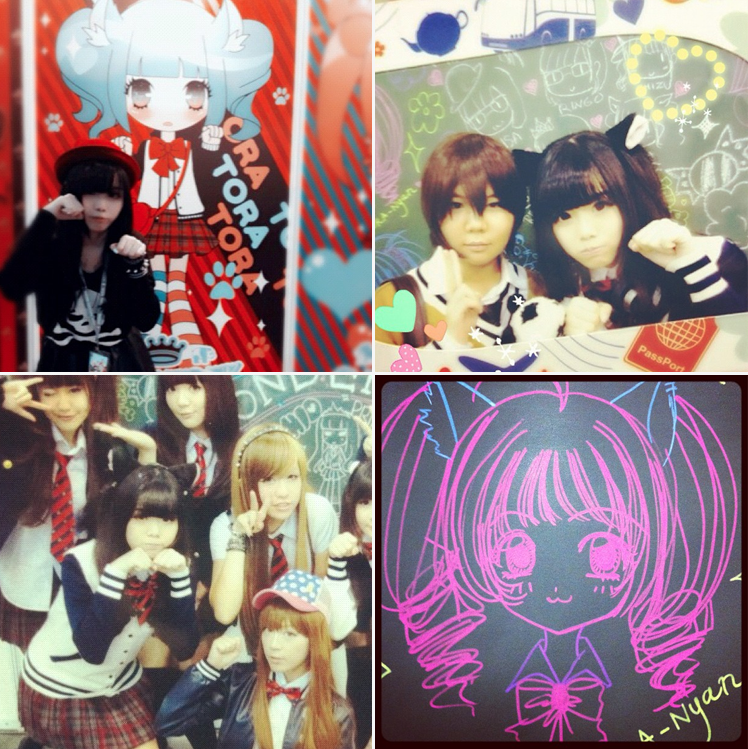 November saw a busy month for many of us because AFA is back in Singapore,
along with my darling meidos and butlers in Moe Moe Kyun and Atelier Royale.
I will be writing more about this later, but I'd just like to say here that
I'm very happy to have met all senpai-tachi who came to give us your support this year!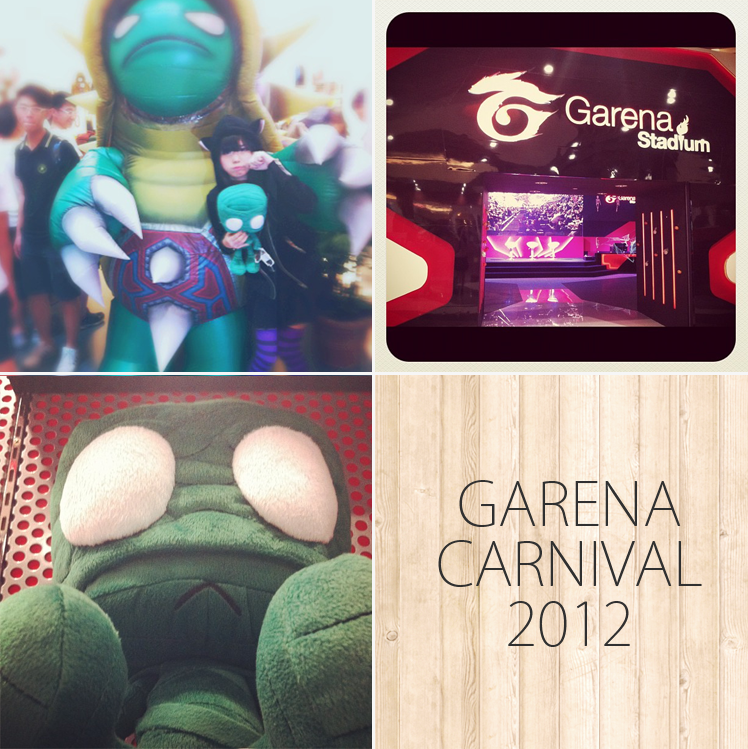 I got hooked on League of Legends early this year, and Garena,
the host company of LoL, granted us joy in the form of Garena Stadium.
To celebrate the launch we had the Garena Carnival, where many like-minded
gamers showed up to check out what's new in-store.
While I have my own reservations about how the event was handled, it was a lot of fun seeing
League of Legend enthusiasts in their full cosplay glory (Blizcrank! Tryndamere! Sona!)
and watching a game played live by our local competitive team Singapore Sentinels.
Gyarus of Singapore went crazy in December when it was announced that gyaru goddess, Tsubasa
Masuwaka, would be gracing us with her presence at the Shibuya Gals x Dollywink lookalike contest.
I was invited to blog about the event, so I'll leave you guys with this short update for now!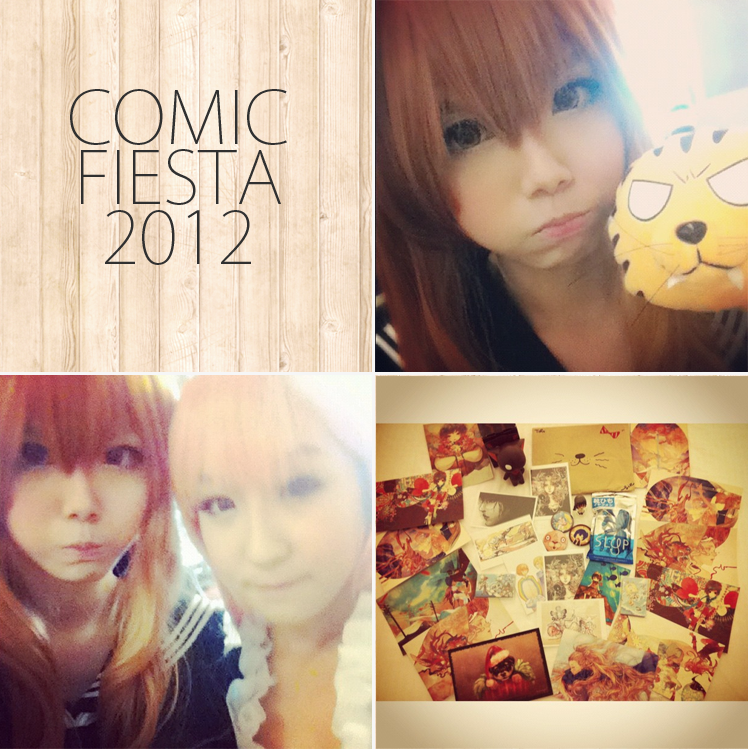 Last but not least, I also went to Comic Fiesta with my friends!
Unfortunately I could not finish my initial cosplans in time and a lot of things did not go as expected,
but I was still glad for the experience as well as to meet all the talented artists in the doujin section of CF!
And that brings us to the end of 2012! I look forward to more new experiences for me to uncover in 2013 ⍩⃝
Labels: 2012, AFA, cosplay, event, instalife, MMK, photos, travel